MARYLAND'S MOST THOROUGH HOME INSPECTOR
With over 30 years of experience in new construction, remodeling and property management, I know what to look for. Every home inspection performed by 1st American Home Inspections comes loaded with value:
A thorough inspection of the home from top to bottom

Thermal imaging included with every home inspection

We use a flying camera for very tall or otherwise inaccessible roofs

You are encouraged to come along

Your concerns are my concerns

A digital report delivered in 24 hours, and often the same day

Many high quality digital pictures

Detailed explanations and when appropriate, recommendations

5 Year Roof Leak Repair Coverage

90 Day Mold Safe Warranty

90 Day Sewer Warranty

90 day structural and mechanical warranty

Licensed by the State of Maryland

Schedule online or by phone 24 hours a day

Referring agents are indemnified by our professional liability insurance

Free marketing for agents
Our Services are Loaded with Value!
We include many short term warranties with our home inspections! You can also purchase a home warranty and get an extra 6 months for free!
Your Families Safety is our Greatest Concern
Every home inspection includes a Recall Check of the permanently installed appliances. This includes the: water heater, furnace, air conditioner, evaporator coils, stove, refrigerator, dishwasher, microwave and possibly more. As long as the model number is legible and the appliance is less than 40 years old, it will be checked for recalls. Most recalls are issued because of fire hazards and other safety related issues. The manufacturers will almost always pay for these repairs. Talk about peace of mind!
You Are Covered With MoldSafe
We offer way more than just an inspection! You never know what you will find during a home inspection, so we come prepared to test for any indication of mold. If mold is found in your home, that was not present at the time of inspection, you are covered for remediation up to $2000.
5 Year Roof Protection Plan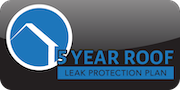 If we inspect your home , and find no evidence of a roof leak, regardless of the condition, the 5 Year Platinum Roof Warranty will protect you. If your roof leaks, you are covered. This includes all residential roof types, including asphalt/composition shingles, slate roofs, metal roofs, tile roofs, and non-commercial flat roof types.
90 Day Limited Warranty
We back all of our inspections with a 90 day Limited Structural and Mechanical Warranty. This warranty is valid 90 Days from the date of inspection or 22 days after closing whichever comes later. This warranty covers repairs to items the Home Inspector has found to be in good working condition at the time of inspection and are specifically listed within our warranty.
• You will never have a deductible to pay.
• Claims will be handled within 72 hours of complete submission.
• This warranty may work in conjunction with an existing warranty.
Choose Your Inspector Carefully
With every full home inspection, we have Sewer Line Protection from SewerGard - the world leader in underground repair coverage. Buy with confidence and worry less knowing that main water and sewer collapses and breaks are covered, up to $4000.
optional 18 month warranty!
With a 1st American Home Inspection you qualify for the SIMPLE Home Warranty by Residential Warranty Services! You pay for 12 months and they will extend the coverage period by an ADDITIONAL 6 MONTHS FOR FREE!