MARYLAND'S MOST THOROUGH HOME INSPECTION
With over 30 years of experience in new construction, remodeling and property management, I know what to look for. Every home inspection performed by 1st American Home Inspections comes loaded with value:
A thorough inspection of the home from top to bottom
Thermal imaging included with every home inspection
You are encouraged to come along
Your concerns are my concerns
A digital report delivered the next day
Many high quality digital pictures
Detailed explanations and when appropriate, recommendations
5 Year Roof Leak Repair Coverage
1 Year Warranty with Termite Inspection
90 Day Mold Safe Warranty
90 Day Sewer Warranty
90 day structural and mechanical warranty
Licensed by the State of Maryland
Certified and Accredited by the Maryland Department of the Environment
Schedule online with the phone app or desktop 24 hours a day
Referring agents are indemnified by our professional liability insurance
Free marketing for agents
Way More Than Just an Inspection!
If we inspect your home, and find no evidence of a roof leak, regardless of the condition, the 5 Year Platinum Roof Warranty will protect you. If your roof leaks, you are covered. This includes all residential roof types, including asphalt or composition shingles, slate roofs, metal roofs, tile roofs, and non-commercial flat roof types.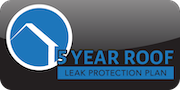 Our Services are Loaded with Value!
Thermal Imaging is an inspection technique that is too valuable to offer as an option, so I'm including it. I can't in good conscience tell you that I'll do my best and not bring my thermal camera. Electrical hot spots are often caused by a loose connection, and a loose connection can cause arcing, which basically amounts to a spark. Homes are constructed of wooden framing and other combustible components and while I can't promise you that I will find every potentially dangerous condition in the inspected property, this tool greatly enhances my ability to detect them.
YOUR FAMILIES SAFETY IS OUR GREATEST CONCERN
Every home inspection includes a Recall Check of the permanently installed appliances. This includes the: water heater, furnace, air conditioner, evaporator coils, stove, refrigerator, dishwasher, microwave and possibly more. As long as the model number is legible and the appliance is less than 40 years old, it will be checked for recalls. Most recalls are issued because of fire hazards and other safety related issues. The manufacturers will almost always pay for these repairs. Talk about peace of mind!
YOU ARE COVERED WITH MOLDSAFE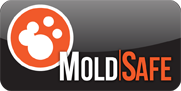 We offer way more than just an inspection! You never know what you will find during an inspection, so we come prepared to test for any indication of mold. If mold is found in your home, that was not present at the time of your inspection, then you are covered for up to $2000. towards remediation.
90 DAY LIMITED WARRANTY
We back all of our inspections with a 90 day Limited Structural and Mechanical Warranty. This warranty is valid 90 Days from the date of inspection or 22 days after closing whichever comes later. This warranty covers repairs to items the Home Inspector has found to be in good working condition at the time of inspection and are specifically listed within our warranty.
• You will never have a deductible to pay.
• Claims will be handled within 72 hours of complete submission.
• This warranty may work in conjunction with an existing warranty.
CHOOSE YOUR INSPECTOR CAREFULLY
With every full home inspection, we have Sewer Line Protection from Sewer Gard - the world leader in underground repair coverage. Buy with confidence and worry less knowing that main water and sewer collapses and breaks are covered, up to $4000.
WORKING FOR YOU LONG AFTER THE INSPECTION
Home Owners Resource is a FREE service provided by your Home Inspector that gives you access to ask a Professional any question about your property. This service is especially useful for any maintenance issue that may arise in your home where you would like an expert's input and/or suggestion!
RADON TESTING
Radon is the #1 Cause of Lung Cancer among non-smokers. According to the EPA, Radon Gas kills approximately 20,000 people each year. To put that into perspective, Radon killed about twice as many people as drunk drivers did in 2013.
We take Radon Gas very seriously
We use state of the art continuous radon monitors.
We follow the Environmental Protection Agency's standards for monitoring radon.
Your inspector is certified by the International Association of Certified Indoor Air Consultants
Our equipment meets or exceeds the EPA's recommendations.
We require the occupant to cooperate with the closed building condition protocols required by the EPA.
Our equipment is truly tamper resistant as recommended by the EPA.
Temperature, humidity and barometric pressure are monitored to ensure compliance to the closed building conditions required by the EPA.
We provide results as soon as the test is complete and do not have to rely on a third party to provide them.
Discounted Radon Testing
If you just read about how deadly Radon Gas is, you are probably wondering why anyone using state of the art equipment, would discount the price for testing? The answer is simple. We want you to have the testing done. When a test result comes back high, the seller will almost always have it fixed. Why would anyone want to live in a home that has high Radon Gas levels when it can be fixed if the owner is made aware of it?
I would much rather have a healthy repeat customer when the time comes for your next home purchase. Doing the right thing is good for business.
Mold Testing
Fear of the unknown is only natural. I can't imagine how many dream homes have been walked away from because there might have been a mold problem. If there is a mold problem, we can get to the bottom of it with high quality mold testing equipment. We can take air samples and surface samples to determine what's going on. When confronted with a laboratory test result that confirms the presence of mold, most home sellers will do what is necessary to resolve the problem.
Discounted Mold Testing
If we are already inspecting the home for you, we can perform the mold test right away without any additional driving time. That is why we offer mold testing for a significant discount. It is very important that you feel safe in your home and we want to help you to do so.
Termite (WDI) Inspections
We offer termite inspections as a service for your convenience. We use trained professionals to inspect and identify not only termites but other wood destroying insects (W.D.I.) such as: carpenter ants and powder post beetles. This will include the documentation necessary to satisfy your lender or an estimate to exterminate them right away. Reports are delivered the next business day. This service includes:
A very thorough inspection of the home for evidence of an infestation
1 year warranty that covers the cost of treatment when no evidence of activity is found
Detailed plan for treatment if evidence of activity is found
Extremely competitive price for treatment if needed
This is the best value in Termite Inspections!
Chimney Inspections
We use licensed and certified professionals to perform Chimney Inspections, Flue Inspections, Wood Stove Inspections. You will receive the inspection report the next business day. This is a Level 2 Chimney Inspection which is recommended for Real Estate transactions. Your Home Inspector will personally ensure that the Chimney Inspector is thorough. The Chimney Inspector will never have to be afraid of being "too thorough" when supervised by a Home Inspector. We work for you and your interests are all we care about.
What Is a Level 2 Chimney Inspection?
In a Level 2 Chimney Inspection:
The inspector will examine the readily accessible portions of the chimney exterior and interior including attics, crawl spaces and basements.
The inspection will address proper clearances from combustibles in accessible locations.and accessible portions of the appliance and the chimney connection.
Your inspector will be looking for the basic soundness of the chimney structure and flue as well as the basic appliance installation and connections.
The inspector will also verify the chimney is free of obstruction and deposits.
A camera is used when appropriate for the inspection type. This would also include a visual inspection by video scanning or other means in order to examine the internal surfaces and joints of all flue liners incorporated within the chimney.
There are no specialty tools (i.e. demolitions equipment) required to open doors, panels or coverings in performing a Level 2 inspection. No removal or destruction of permanently attached portions of the chimney or building structure or finish shall be required by a Level 2 inspection.